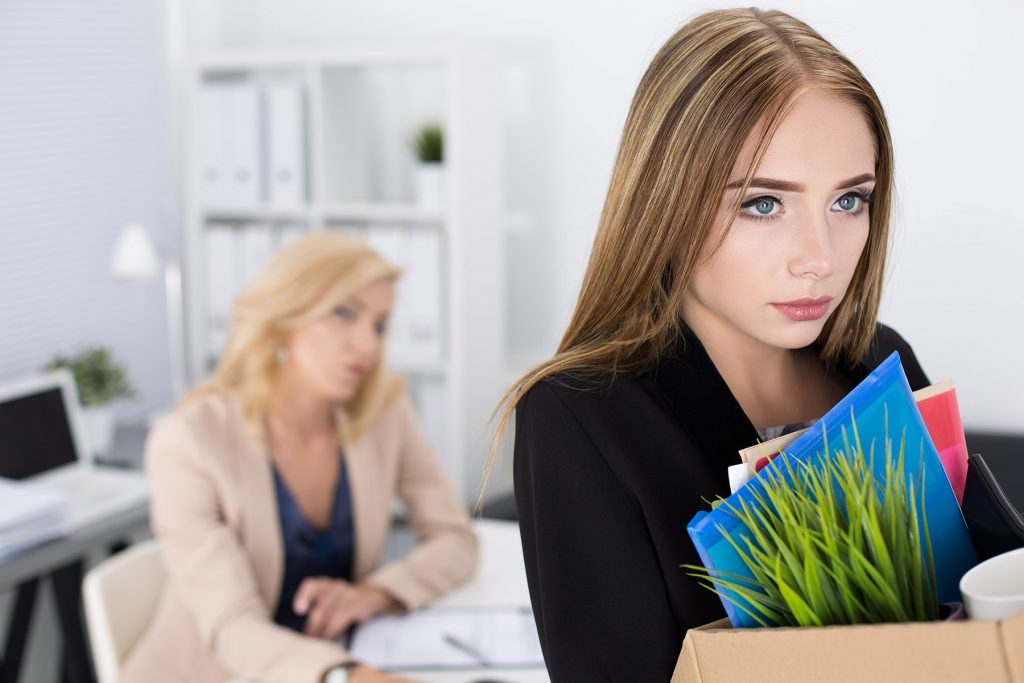 Employment law is a mix of both federal and local regulations. Often each state will have its own rules about lawful conduct in employment settings and wrongful termination.
California is generally considered to be one of the friendly states for employees, protecting the civil rights of many people.
For almost 90 years the law firm of Kirtland & Packard has been representing clients in Southern California and they have a long track record of success in personal injury and employment law cases.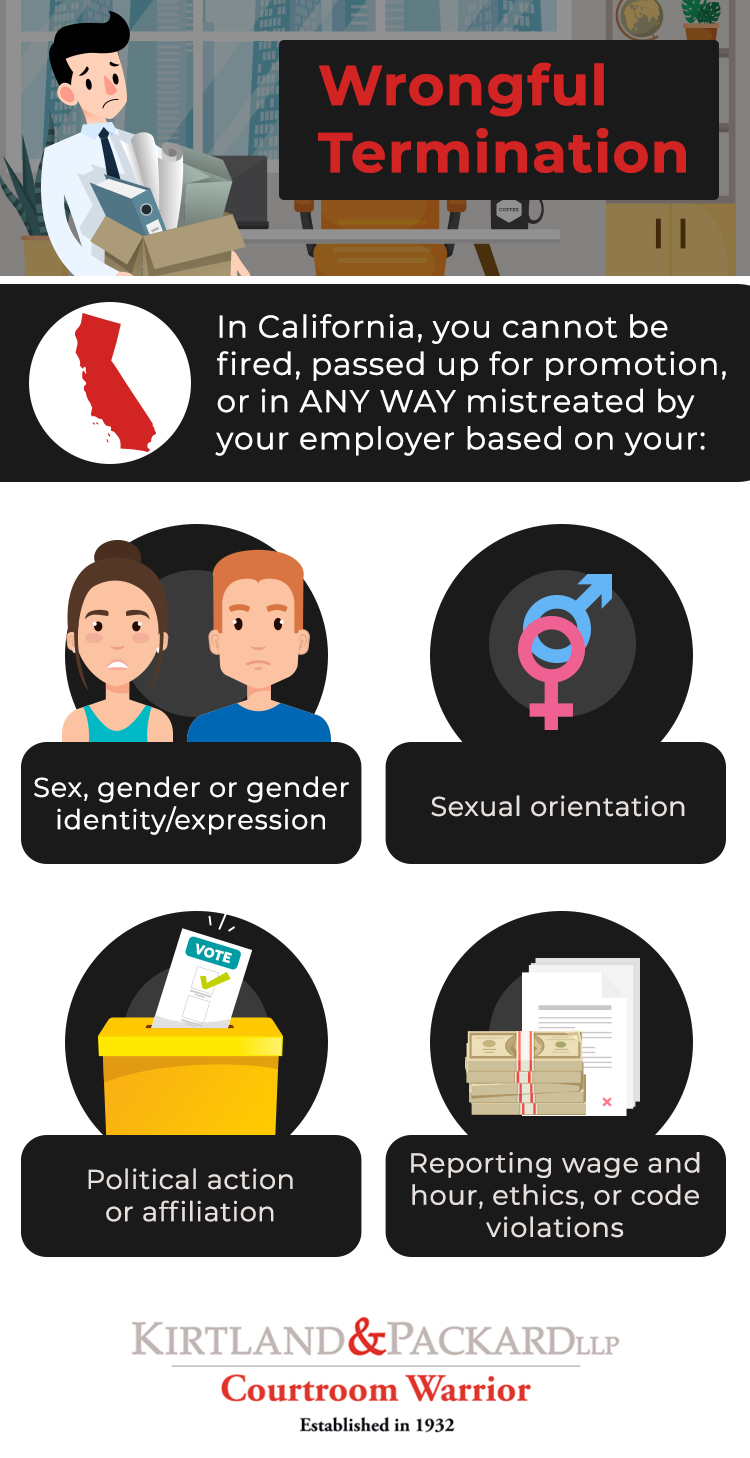 In addition, the state of California has made illegal the firing of employees based on:
Ancestry
Mental disability
Marital status
Sexual orientation
Gender identity
Gender expression
Medical conditions, including pregnancy and AIDS/HIV
Union activity
Whistleblowing
Political activities
Political affiliations
Military or veteran status
Status as a victim of domestic violence
If you or someone you know has been terminated for one of these reasons, it's important that you talk with a qualified lawyer. Even if you don't ultimately file a claim, talking with an employment law firm will help you understand your rights.